Are you using a productive CRM?
Using a the right CRM system can boost your company's sales and marketing efforts!
Last modified by Ben Ford, on Wed Aug 09 2023 02:15:18 GMT-0500 (Central Daylight Time)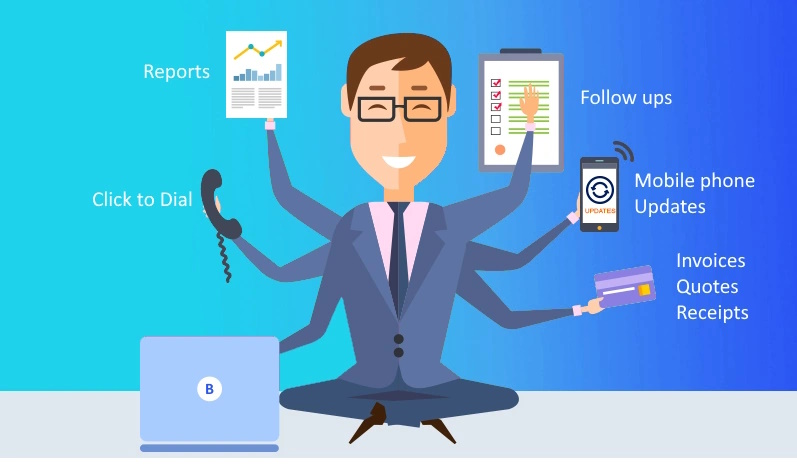 With the business world and the consumer base using IT widely, the significance of a CRM system cannot be overstated. The use of IT and software to automate the customer relationship process as well as to improve customer management through a holistic approach is what makes a CRM significant. It also yields exponential returns to the businesses as it ramps up the customer base quantitatively and introduces qualitative efficiencies.
What is productive CRM?
A productive CRM is a Customer Relationship Management (CRM) system that is able to effectively manage and analyze customer data, and provide insights that can help drive business growth. It should also be easy to use and adopt, so that it can be used effectively by the business. A productive CRM system can help businesses better understand their customers, identify new sales opportunities, and improve the efficiency of their sales and marketing efforts. It can also help businesses to build stronger relationships with their customers in social media such as LinkedIn and in other platforms, which can lead to increased customer loyalty and retention.

Why use a CRM?
CRM software excels at is creating a central database with all customer information, making it easily accessible to anyone in the company who requires it. This allows a sales representative, for example, to quickly determine which products a specific customer is interested in. If the customer has previously interacted with the company, records of that interaction will be stored in the CRM, which can be used to inform future marketing efforts and sales pitches. This saves employees time from digging through old files and records, and it provides a better and more productive customer experience.
Why BROSH?
BROSH CRM is a system that caters to the management of a firm's interactions with past, present, and future customers. There are many benefits of using this CRM system, as it includes better customer management, increased customer acquisition, efficient customer retention, and improved prospecting for new customers as well as reaching out to old customers for rejuvenating the relationship. BROSH integrates the entire customer relationship cycle by automating sales, marketing, HR, customer service, and technical support among other elements. It allows you to send smart marketing emails, quotes, invoices, and contracts in bulk and automatically with advanced tracking options. It will also allow you update, insert, delete and clean any data in bulk and to generate more leads. Further, since the CRM system automates the disparate customer management functions (sales, marketing, customer service, and technical support) along with integrating the entire customer relationship lifecycle, the returns from old, existing, and new customers are more.