The Role of CROs in 2023
Challenges, responsibilities and roles of a CRO in 2023
Last modified by Ben Ford, on Wed Aug 09 2023 02:15:18 GMT-0500 (Central Daylight Time)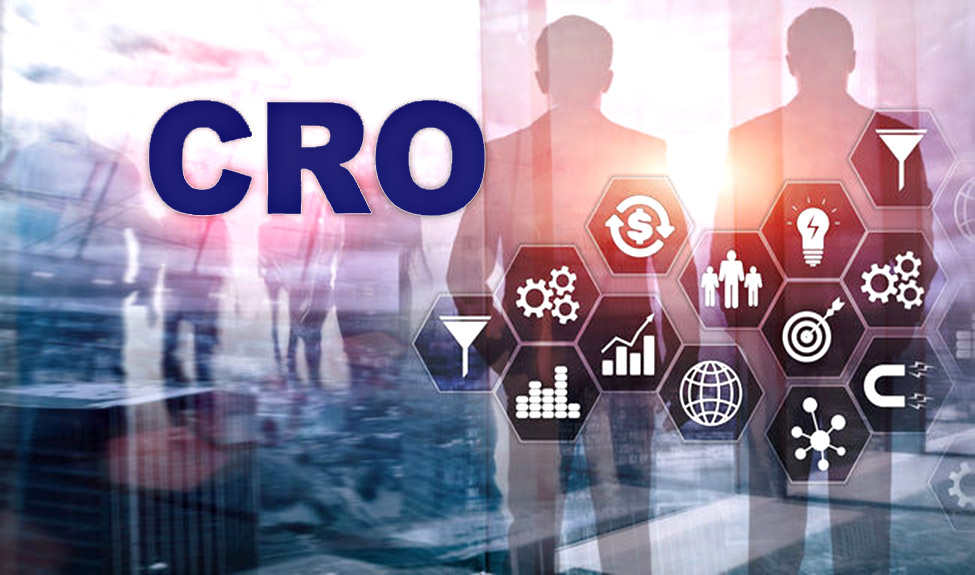 To remain competitive, profitable businesses seek out ways to boost and enhance their revenue. As internet marketing has grown in popularity and technology has advanced, firms may now reach a wider audience in order to grow their revenue through digital marketing platforms. It is no longer sufficient for businesses to concentrate on their goods or services, instead, they must create comprehensive client experiences that produce income at every point of the buyer journey. For firms aiming to turn their operations into revenue-generating machines, the Chief Revenue Officer (CRO) is quickly becoming a hot topic. CROs are sought after by numerous companies in a variety of sectors, particularly digital marketing.
What is a chief revenue officer?
A chief revenue officer (CRO) is responsible for every process that generates revenue in an organization. CROs work to connect different revenue-related functions, from marketing to sales, customer success, pricing, and revenue operations. CROs focus on improving sales performance, creating great product, pricing strategy, and customer satisfaction.
Each organization has its own definition of a CRO, but in general, it refers to a senior executive who is responsible for all facets of the sales function and who promotes revenue growth. Depending on the structure and scale of their firm, the CRO may serve as the executive in charge of sales or they may directly report to the CEO or CMO. In rare circumstances, more than one CRO can be responsible for reporting to several business units, including sales and marketing.
Nevertheless, regardless of the number of individuals designated as CROs inside a business, all CROs must be in alignment with the strategic direction stated by senior leadership and manage resources to ensure goals are achieved.
Roles & Responsibilities of a CRO
● Their primary goal is to market each product to the most appropriate audience in order to maximize income.
● Operations, sales, corporate development, marketing, pricing, and revenue management are all under the CRO's purview.
● Creating and sharing growth strategies with the board of directors, COO, and CEO.
● They must increase the return on their marketing and advertising expenditures.
● Establishing the revenue-generating process & increasing average revenue generated per client.
● Creating and carrying out a successful sales strategy & they must also increase the distribution's efficiency.
● Using digital platforms to enhance the consumer experience & making cutting-edge items that satisfy consumer needs and stimulate growth.
● Integrating operations to provide customers with the greatest experience possible, which encourages repeat business.
● Increasing rates of client retention.
● Maintaining ties and lines of communication across organizational functions to collaborate with other departments and control how much revenue is generated through those departments.
● Finding niche markets and developing products that are targeted to those markets also developing a pricing plan to target certain niche segments in order to maximize profit.
● Estimating revenue creation, determining the necessary tactics, and making plans appropriately.
● Managing the development of all revenue channels and introducing new partners and sales channels.
CRO Marketing and Product Responsibilities
● To establish alignment, work with the applicable marketing and product team leaders.
● Utilize data to pinpoint the market segments that bring in the most money, and use that information to direct strategic marketing initiatives that address audience demands.
● Make sure campaigns are targeted at the right audiences, utilizing the most effective messaging, and using the right media.
● In order to assure advertising success, analyze data and track results.
● Utilize data to swiftly pinpoint growth opportunities that have an influence on revenue generation.
● Make sure the product's pricing is correct for the markets that matter.
● Make certain that products are positioned in the most pertinent and useful markets to generate money.
● Oversee product development to ensure that updates and new products make sense for the customer and speak to their needs.
CRO Sales & Service Responsibilities
● Make sure that the customer is considered when creating sales playbooks.
● Ensure that sales teams understand the value propositions to give to target audiences to ensure revenue generation.
● Track sales performance to see how processes are performing.
● Quickly pinpoint problematic regions or untapped potential growth opportunities for revenue.

Since CROs are essential to helping firms meet their revenue goals, their significance will only increase in the coming years. .As the business landscape changes and competition becomes more intense, in 2023 businesses need CROs to do two important things: increase their lead volume and convert more leads into sales. As a result, the CRO role will be more crucial and widespread in the future. The effectiveness of a company's revenue engine depends on how powerful it's CRO is, and as more businesses realize this, it will be essential to identify and hire the best candidate for this position.